Recently, skiing has become increasingly popular, and many are taking it up as an active sport. However, if you are a heavy skier, the problem arises if you can not find the perfect ski for yourself and might still be on the lookout for one. It comes as no surprise that finding the perfect ski for you can be quite a tough job, depending on several factors like the waist, width, turn radius and even length of the ski.
But worry no more because with our specially curated list of the Best Skis for Heavy Skiers we have you covered. We will ensure that you have just what you need for your skiing days. Here you go!
Best Skis for Heavy Skiers 2023
#2. ZAG Slap 122
#4. Blizzard Spur
#5. Völkl Revolt 121
1. Black Crows Nocta Skis 2023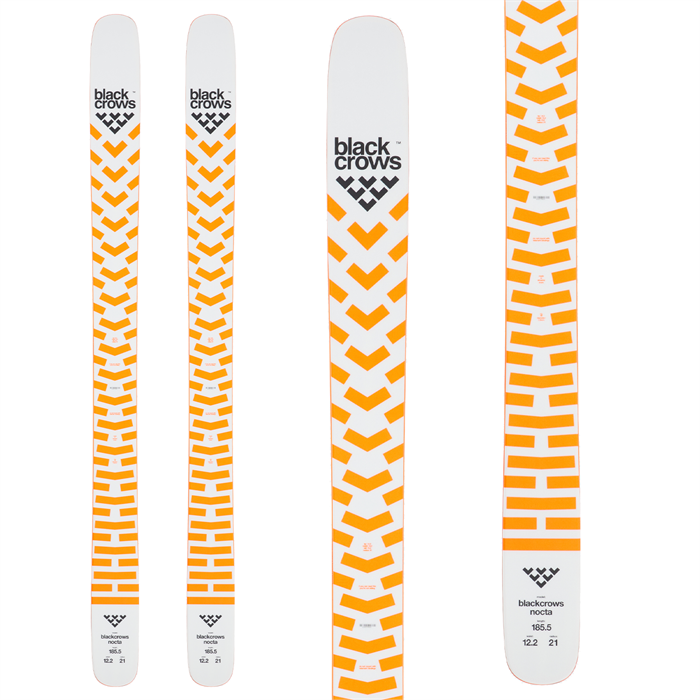 Reverse Camber rocker type
Intermediate flex throughout the length of the ski
Straight sidecut
Poplar core
Fiberglass laminates
Semi cap construction
6cm mounting point
When on the lookout for the perfect ski, what you need is a ski that floats impeccably. This is exactly what the Black Crows Nocta Skies does. With a long sidecut and stout flex, it floats amazingly and is super nimble, thus passing through all the turns without any difficulty.
Along with this, it is also extremely durable and can last you for ages without any difficulty. Its versatility because of striking a perfect balance between its long turn radius and rocky profile makes it a complete fan favorite as well as its reverse camber rocker type which makes it so easy in pivoting. With so many features, this is just the ski for you to get your hands-on and get skiing!
2. ZAG Slap 122 Skis 2023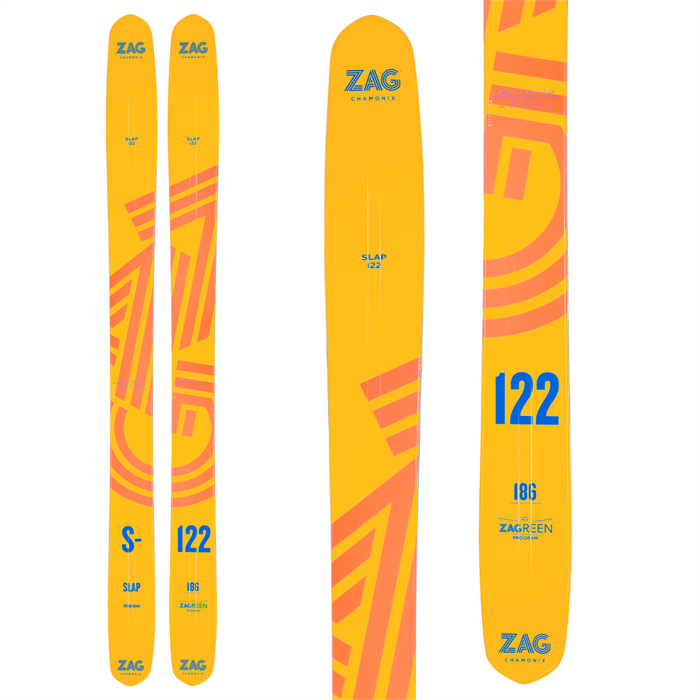 Paulownia and poplar core
Multi-axial fiberglass
Semi Cap with ABS Sidewalls
Sintered base
Heavy duty edges
Adaptive absorber
This ski, by its name Slap shows exactly what it is the best at – killing it! These skis are exceptional for people who enjoy playfulness in their ride while still being stable thus guaranteeing the perfect balance for your ride.
Not only does it have a heavy-duty light layup which allows for quick turns and easy surfing, but it also comes with a lot of versatility and can be used in parks, moguls and even through trees. Moreover, the Poplar core that ZAG Slap 122 is made from a poplar core, which is wooden improves the longevity of the ski and guarantees sustainability.
This ski is also great for spring conditions when the snow is just softening up as well and is best for expert skiers looking to add a new ski to their collection.
3. Armada White walker 121 Skis 2023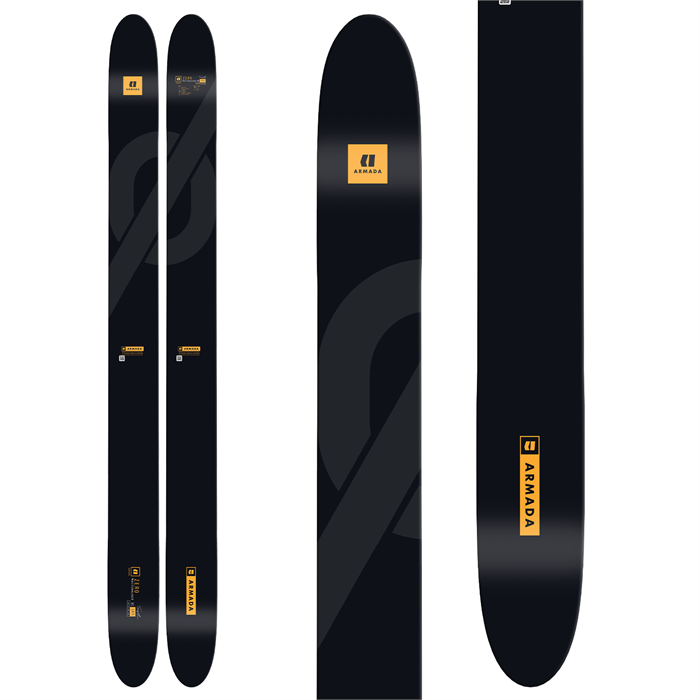 AR Freestyle Rocker
Flex (mostly stiff)
Pin tip and tail
Caruba core
AR75 Sidewall
Comp Series Base
1.7 lightweight edge
Swivel Tech
The white walker has recently gained hype as the best freestyle skis for your adventures. With their pintail twin tip design, they provide a wider waist width, thus also making it bouncier and more stable.
These skis are exceptionally well with powder and can manage to go through as many turns as there are. With their lightweight build and Freestyle rocker, they manage to be versatile and unique at the same time and provide a smooth power ride perfectly.
The AR75 Sidewall also provide improved pressure under the boat while the cap construction provides a smooth effect, both allowing the skier to have a ride that is easy and solid. Furthermore, they come with a Caruba core that manages to sway over snow in a perfect manner and provides high level of dampening.
4. Blizzard Spur Skis 2023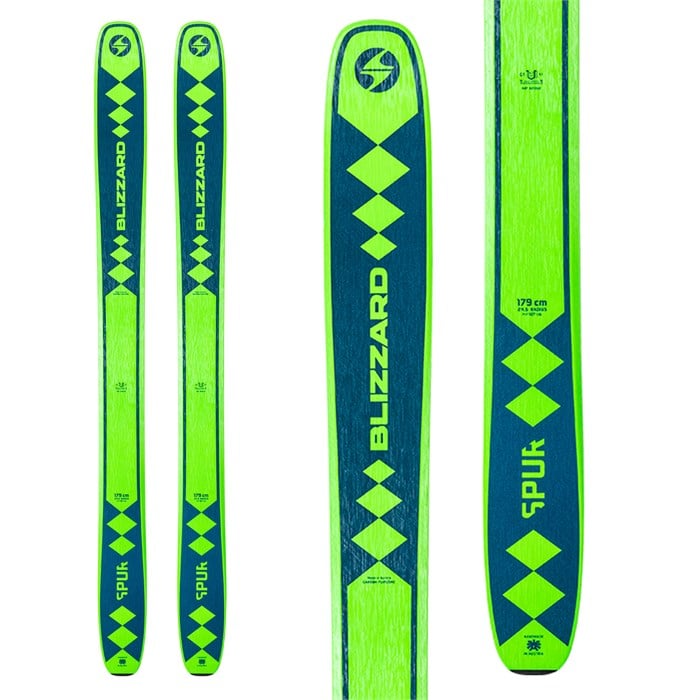 Rocker camber rocker
Progressive wise body style with aggressive radius
Multi-layer wood core
Carbon flip core technology
Sandwich compound sidewall
Sintered graphite base
This specific ski has seen a number of changes throughout the years but has recently become one of the greatest skis for heavy skiers and rightfully so. It is undoubtedly an excellent ski because of its length, which is designed for aggressive skiers, and its high powder design makes it easier to operate and nimble to pass through turns.
Additionally, it has a rocker camber rocker that guarantees excellent grip while also making the ski easy to handle and reduces pressure on the edge, making it more playful and lighter. Due to its early rising tail and improved carbon flip core technology, it seems as light as a feather. This is exactly what you need if you're looking for something to make skiing fun and surfy.
5. Völkl Revolt 121 Skis 2023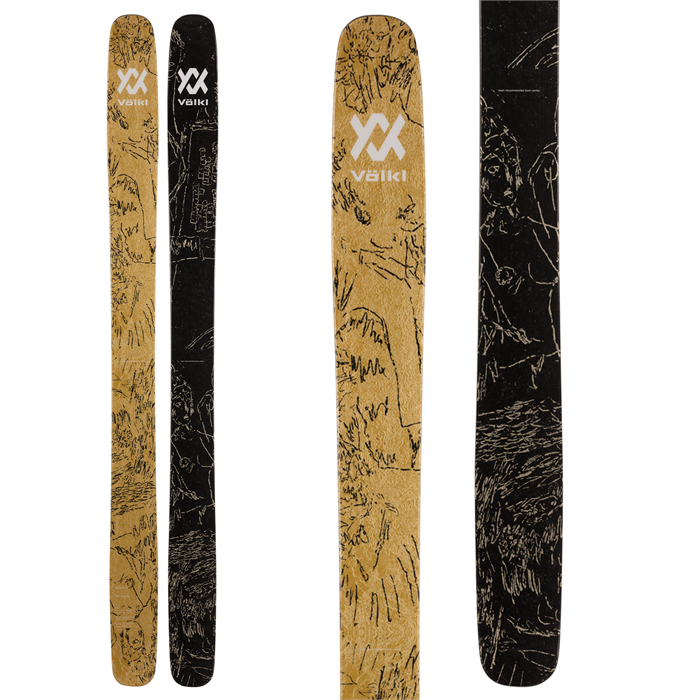 Tip and tail rocker
3D radius sidecut
Multilayer wood core
Full sidewalls
P-Tex 3000 base
This ski is designed to ensure that nothing can hinder your experience. Firstly, this ski operates amazingly well in the deepest as well as the softest snow, making it highly versatile.
This is because the Völkl Revolt 121 uses a multi-layer wooden core that allows it to be durable and long-lasting while the full sidewalls give it a smoother flex pattern and allow for full power, making your ride even more exciting.
Moreover, it also has a tip and tail rocker with a camber shape in the middle, which allows it to be the best for turns and makes it playful. This ski, with its 3D radius sidecut, the tip and tail rocker and the multilayer wooden core is what makes this ski stand out like nothing else.
Conclusion
Well, now that you know exactly what skis are great for heavy skiers and what are the features that makes them so great, for what are you waiting? Get your hands on the ski that most closely matches your preferences, needs, and budget. Then, using your skis, you may embark on the adventure of a lifetime and discover every turn!
Related Posts:
Ryan grew up with snow, so he has an endless passion for skiing and snowboarding and everything around these.