Searching for the best skis for expert skiers in 2022 – 2023? Well, look no further. Here, you get access to the best five skies that every advanced skier will love to have their hands on.
Get to know the details of each of these skis and what features they have to offer so that you can choose the one that matches your needs the best. So, before any further ado, let's get started.
Related:
Best Skis For Expert Skiers 2022 – 2023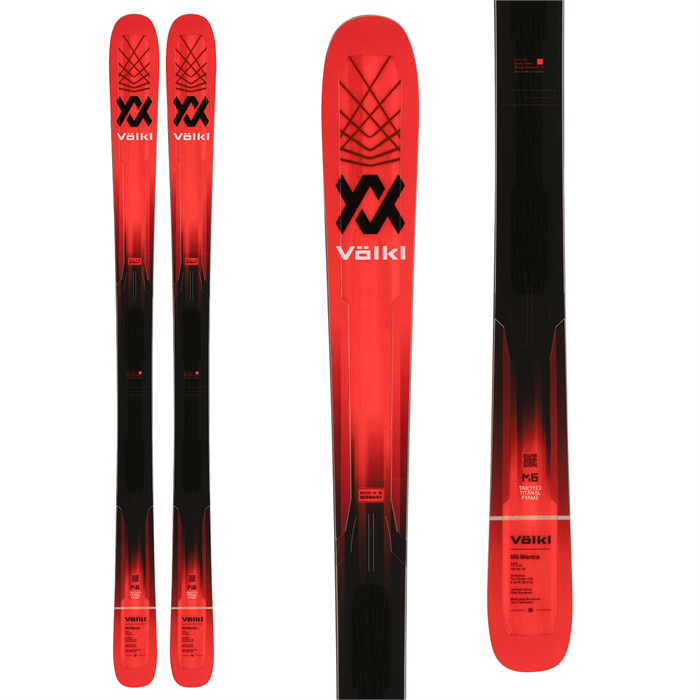 As an expert, you would want something that doesn't compromise on the quality of your skiing and gives you exceptional performance. Luckily for you, this model is the right one for you.
It has a range of features to offer that provide you with the best skiing experience ever. The tip and trail of the skis is perfect as it bends up at the tail and shovel ends, It allows you to make the most of your turns.
The side cut further enhances your experience as it offers you a smooth way to make your turns and adds to the stability aspect of the skiing. You will find that the 3D radius side cut allows you the best kind of versatility and smoothness throughout your skiing.
More than that, you will be able to go from long to short turns easily at any speed with the help of this side cut.
Features:
Tip and trail rocker
3D radius side-cut
Easy movements at any speed
Multilayer wood core
Tailored Titanal frame
---
#2. Atomic Bent Chetler 120 Skis 2021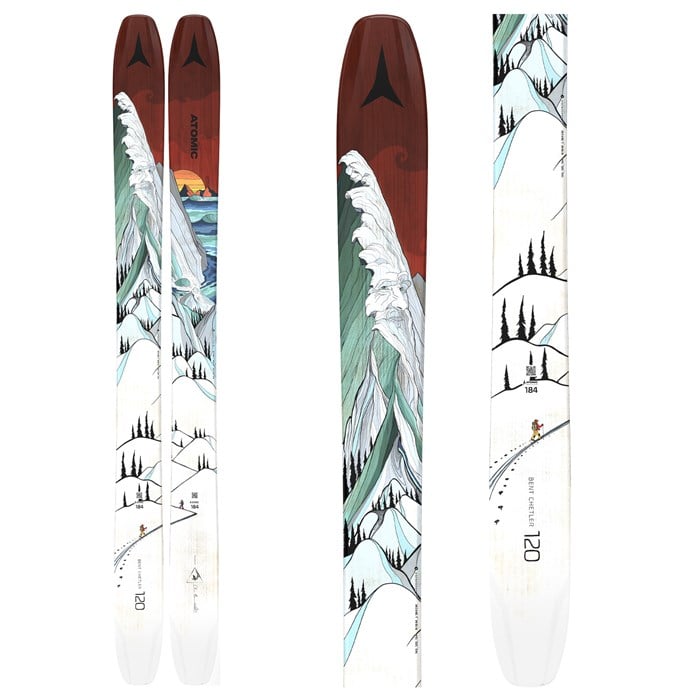 Professional skiers have nothing to fear any longer. This ski model is here to erase all obstacles that one faces when they have to ski. It is perhaps one of the best skis for expert skiers out there as it allows users to enjoy their experience to the maximum.
With a powder rocker that performs brilliantly at all times, you will find this to be an exceptional shape and rocker type. The HRZN Tech and Tip tail allows you more surface to work with so that you have more control over your skiing experience.
The other great thing about this ski is that it offers you a light wood core. So, you will be able to make sure that you get the best form of movement and stability without compromising the shock absorbency or performance of the ski.
All in all, the ultra-lightweight carbon backbone and the full sidewalls only improve your overall experience of skiing.
Features:
Powder rocker
HRZN tech tip and tail
Light wood core
Carbon backbone
Atomic base
---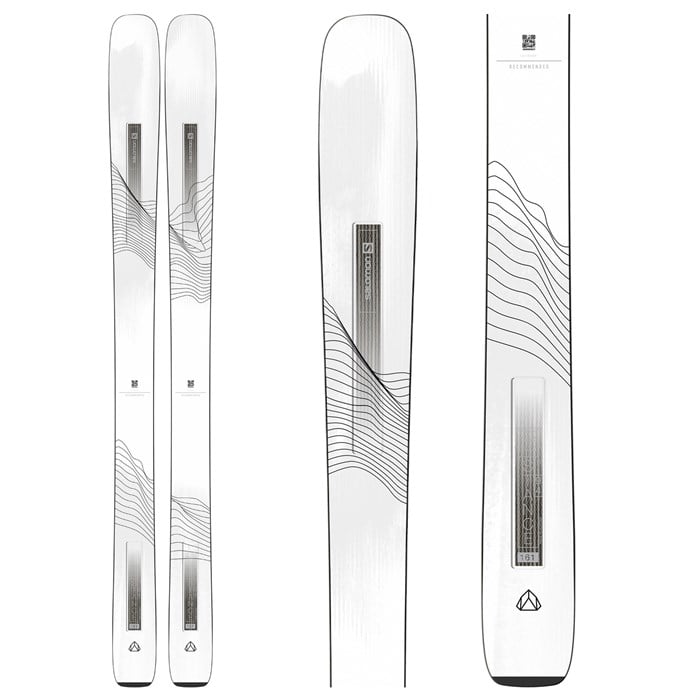 Are you someone who likes to ski fast? Well, this model is surely the one for you. All female frontside skiers will enjoy making use of this exceptional ski as it is made to ensure that you are able to pull through hard and fast while you are making use of this ski.
You will find this ski to be an all-terrain rocker, so you will not have any issues making use of this at any given spot. More than that, you should also know that it offers you a blended core of Karuba and Poplar that add to the overall lightweight feel of the ski.
The carbon powered C/FX technology ensures that you have the best balance throughout the time that you are on the ski. Along with this, you should know that you will be able to enjoy the ski-to-snow contact through this as well.
Features:
All-terrain rocker
Progressive frontside side-cut
Karuba/ Poplar full wood core
Carbon powered flax weave
Full sandwich sidewalls
---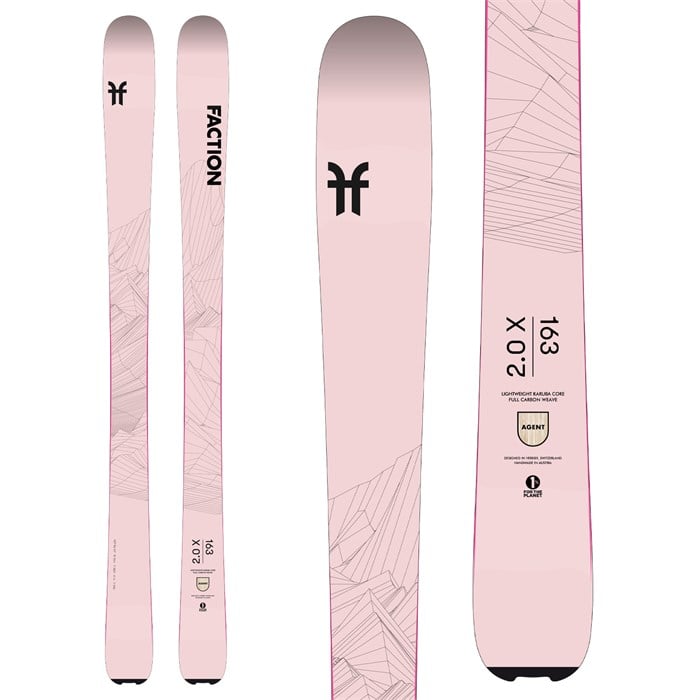 You get to take control of your skiing when you're making use of these exceptional skis. Enjoy the 320mm tip rocker with a 4mm camber and 190mm flat tail rocker. These will allow you to go uphill and downhill with ease.
There will be no concern about loss of balance or stability at any point when you are making use of these skis.
The elliptical side cut of the model allows you a longer radius underfoot and shorter radii that gives you a way to pivot faster and much more comfortably. But that is not allow.
You also get to enjoy making turns of all kinds. Whether you want to take short or long turns, it will be easily possible with the use of this ski.
Features:
320mm tip rocker
Elliptical side-cut
Freeride flat tail
Lightweight Karuba core
Full carbon weave
---
#5. K2 X Geoff Mcfetridge Reckoner 112 Skis 2021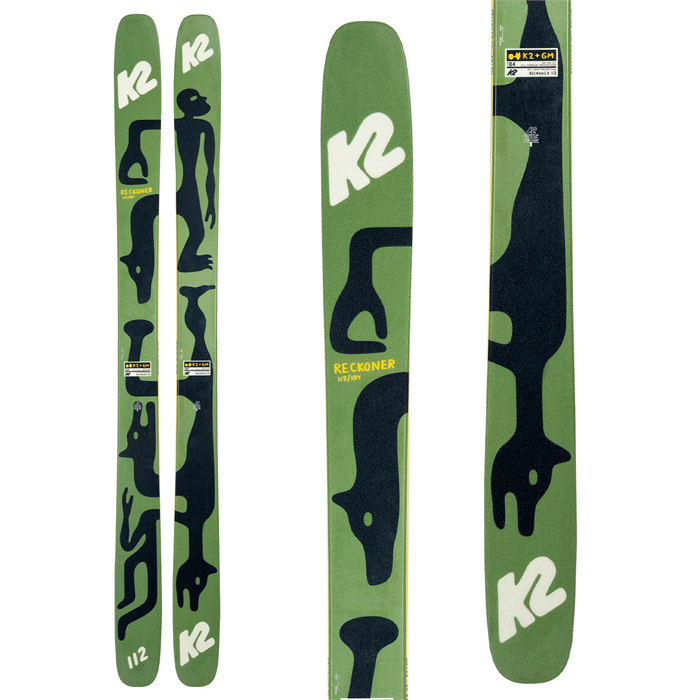 Now, if you're into something that will allow you to play hard at difficult terrains, then nothing works better than this model. Go hard and enjoy the stability and pop that this model has to offer you.
Not only this, but the all-terrain rocker will ensure that you are able to enjoy a more controlled movement than ever before.
Along with this, you must know that the double barrel core offers you a more lightweight feel while also giving you a more energetic feel when you are out skiing.
The core and the rocker type combined allows you to enjoy the overall experience while you're skiing. The lamination further adds more to your experience as you will be able to enjoy a lightweight construction.
Features:
All-terrain rocker
Double barrel core
Carbon spectral braid
TwinTech sidewalls
Added pop and rebound
---
Conclusion
That's all for the best skis for experts in 2022. With a different variety available to you, you must know that you can choose whichever one fits your style of play and requirements.
It is important for you to note that the skis mentioned to you here have been approved by expert players as well. So, you will find them to be quite the equipment to have for your experience as well.
Choose amongst the best options given here to see your skiing experience improve with their use.
Ryan grew up with snow, so he has an endless passion for skiing and snowboarding and everything around these.